EU4Energy Programme
Project Description
The EU4Energy Programme aims to improve the quality of energy data and statistics, shape regional policy-making discussions, strengthen legislative and regulatory frameworks and improve access to information in the partner countries. The Programme forms a key component of the EU4Energy Initiative.
Specific Objective
The EU4Energy Programme comprises five components:
- EU4Energy Data: enhancing energy data management and use in policy design.
- EU4Energy Policy: fostering energy policy dialogue and knowledge sharing on a wide range of topics related to energy security, sustainable development and markets.
- EU4Energy Governance: providing technical assistance to Eastern Partnership countries in the legislative and regulatory areas, implementation of policy recommendations and investment in key strategic energy infrastructure projects.
- EU4Energy Web Portal: hosting an interactive web portal that will act as a global hub of information on beneficiary countries, including energy data, energy infrastructure, policy developments and investment projects.
- EU4Energy Communication & Visibility: enhancing visibility and communication between the EU and beneficiary countries on EU-funded regional and bilateral cooperation in the field of energy.
Expected Results
- Improve energy data capabilities.
- Enhance data collection and monitoring.
- Contribute to improved evidence-based energy policy design.
- Provide technical assistance for legislative and regulatory frameworks and key energy infrastructure investments.
Project documents
Project map
Photo gallery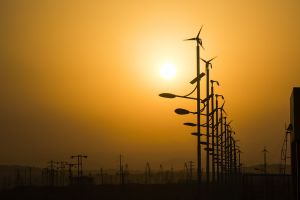 PROJECT DETAILS
Priority Area:
Partnership that greens
Subsector:
Energy & energy efficiency
EaP Countries:
Armenia, Azerbaijan, Belarus, Georgia, Republic of Moldova, Ukraine
Project Status:
Completed