EU4Youth – Youth Engagement Roadmaps
Project Description
The "EU4Youth-Youth Engagement Roadmaps" project aims to improve the national youth policies of the Eastern Partner countries by contributing to the development of an effective policy line and by stimulating the engagement of young people from the region with local stakeholders, public experts and EU representatives.
Specific Objective
- To support Partner Countries (on the basis of existing polices and strategies) in developing and implementing comprehensive, more effective, evidence-based policy responses to challenges faced by youth, notably in the fields of employability, employment (including self-employment) and entrepreneurship.
- To foster the involvement of young people in policy-making.

Expected Results
Action 1 – Thematic reviews of policies, practices and instruments supporting youth.
Action 2 – Youth employment partnerships.
Action 3 – Incentivising the creation of Policy Labs.

Project map
Photo gallery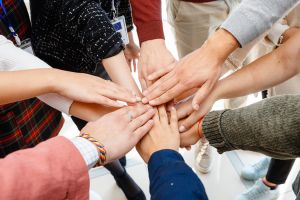 PROJECT DETAILS
Priority Area:
Partnership that empowers, Partnership that creates
Subsector:
Youth participation and leadership, Youth (entrepreneurship & skills development)
EaP Countries:
Armenia, Azerbaijan, Belarus, Georgia, Republic of Moldova, Ukraine
Project Status:
Completed
EU Project Number:
411-315